Snipe-IT is a Free Open Source (FOSS) web based project built on Laravel and it follows a standard Laravel MVC file structure.
Snipe-IT was made for asset management, to enable departments to track who has which asset, when it was purchased, which software licenses and accessories are available, and so on.
This project is actively developed and they release quite frequently. Check out the Snipe-IT website for a demo, a comprehensive list of features, screenshots and announcements for updates on new versions.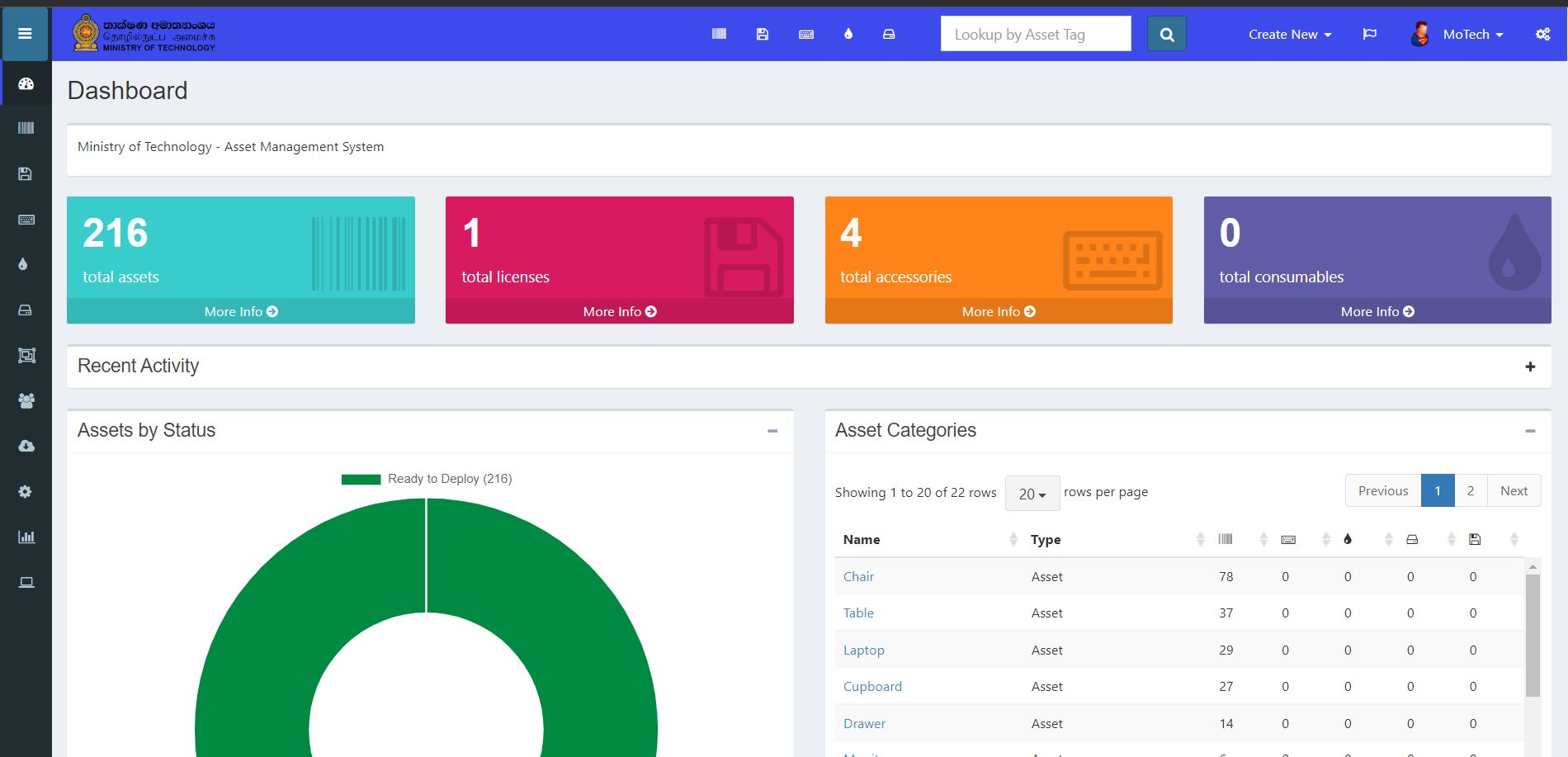 Overview​

Once you've gotten your Snipe-IT settings all sorted, you'll want to think through exactly how your workflow currently functions, and what that should look like in Snipe-IT.

A common setup will have Assets being checked out to People, however you can also check out Assets to Locations and other Assets.

If you've already been using something (even spreadsheets) to keep track of your asset data, you probably already have a workflow of sorts, even if it's something very straightforward (and perhaps not even officially formalized), such as:

New employee is hired

Asset(s) are assigned to them

System is updated to reflect who the Asset is checked out to

Employee leaves, turns in Assets during final interviews

Asset is marked as "Pending Imaging" and added to the queue to be backed up/wiped

Asset imaging is completed, Asset is put back into circulation to be checked out to someone else

Some organizations will have different workflows, and Snipe-IT tries to be flexible enough to accommodate those as well. Additionally, how People and Assets get added into Snipe-IT may differ depending on your workflow. For example, for some organizations, this process is all manual (by choice). For others, they may use LDAP sync or rely heavily on importing assets to keep everything up to date. Even still others use the Snipe-IT API to automate some of these things to work with the other tools in their Asset Management toolchain.

New to Asset Management?​

To figure out what workflow will be best for you, you'll need to examine what tools, IT support staff and other resources you have available to you - and don't panic. Even a straightforward, manual-only Asset Management program is better than spreadsheets, and your system will evolve over time as you tailor your workflow to your own organization and resources. Snipe-IT can grow with you as you refine your process.

Getting Started​